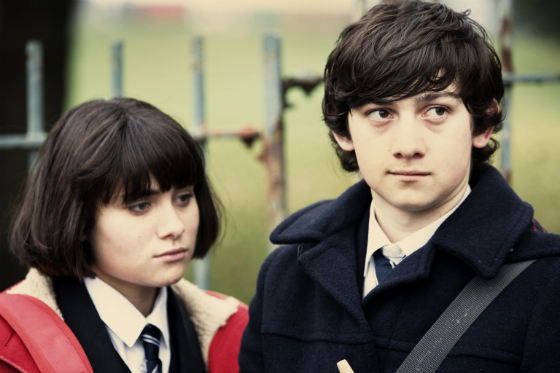 A smart and beautifully crafted coming-of-age story marks an auspicious directorial debut for Richard Ayoade.
Set in Swansea and based on Joe Dunthorne's novel, it explores the growing pains of 15-year old Oliver (Craig Roberts) as he falls in love with classmate Jordana (Yasmin Paige) and also struggles to prevent a new-age neighbour (Paddy Considine) from splitting up his father and (Noah Taylor) and mother (Sally Hawkins).
The time period is elusive as the lack of mobiles and computers hint that it could be the late 1980s (at one point a character mentions going to see Crocodile Dundee) or early 1990s, although presumably it has been left deliberately vague to emphasise the universal nature of the story.
It contains many familiar genre elements (articulate protagonist, voiceover, teen problems) but Ayoade manages to bring a fresh visual approach and combines it with just the right levels of comedy and emotion.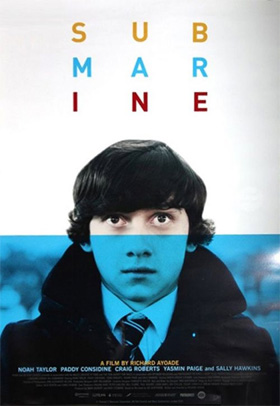 Roberts makes for a highly agreeable lead, with his articulate wit undercut by a natural insecurity about people and the world, whilst Paige manages to be both elusive and down-to-earth.
Together they make a charming pair as they go for walks on the beach, watch small fires outside industrial estates and struggle to deal with the stuff of teenage life.
The supporting roles are perfectly cast: Hawkins is a dowdy but humane presence, Taylor is a quietly withdrawn but affectionate patriarch and Considine is hilarious as spiritual guru (almost like a British version of Tom Cruise's character in Magnolia).
At one point Oliver says that he imagines his own life as a movie and what really elevates this above most home grown British films is its obvious love for cinema.
Not only are there playful visual references to zooms but there is a real visual style here as it leaves behind the clichés that litter home grown films (council estates, cockney gangsters, country houses) and instead takes its cues from US and French directors.
Some have already observed Wes Anderson as a stylistic influence (Rushmore being the obvious touchstone) and there are numerous visual hat-tips to French new wave directors such as Truffaut and Godard with the use of jump-cuts and hand-held camera work.
The world of British comprehensive schools is also vividly depicted: the frustrated teachers, playground taunts and unreasonable peer pressure are all evoked with hilarious accuracy.
DOP Erik Alexander Wilson and Ayoade create a world filled with interesting compositions and use of colour, giving the local British settings an unusual richness.
There are also lots of impressive little touches, such as the recreation of Open University TV programs, the way in which characters speak (Considine is especially good in this regard) and even a brief cameo from executive producer Ben Stiller.
Gary Williamson's impressive production design and Charlotte Walter's costumes also help shape the world of the film and give it an extra visual lift.
Andrew Hewitt's atmospheric score and the specially-composed songs by Alex Turner add to the melancholy vibe without ever descending into mawkish sentimentality or overpowering the story.
Mainstream audiences might not initially embrace the quirky style of Submarine but over time it could become a firm cult favourite as its common themes and inventive approach hit home with viewers.
On paper this is a film that contains many familiar elements but the execution is really something special and marks Ayoade as a director to watch.
Submarine opens at selected UK cinemas from Friday 18th March
> Official site
> Reviews from the IMDb
> Find out more about the novel at Joe Dunthorne's site