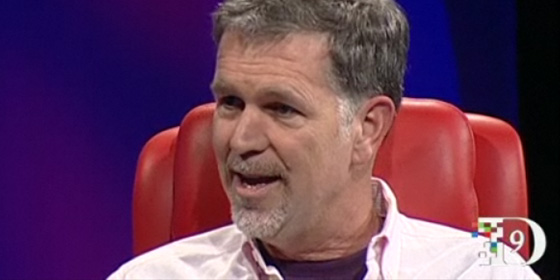 Netflix CEO Reed Hastings recently spoke at the D9 technology conference about various issues surrounding the home entertainment site.
Since it launched in 1999, the subscription service has grown into a juggernaut, with over 23 million current users.
The subscriber growth over the last two years has been staggering, with a 63 percent rise since 2009.
Hastings spoke to Kara Swisher of the Wall Street Journal about what consumers want, how they complement the new release business, whether cable consumers are 'cutting the chord', international expansion, original programming (such as David Fincher's US remake of House of Cards), the Long Tail success of Firefly on Netflix, devices, and his concerns for the future.
Here are some video highlights:
> Find out more about Netflix at Wikipedia
> Infographic showing the contrasting fortunes of Netflix and Blockbuster