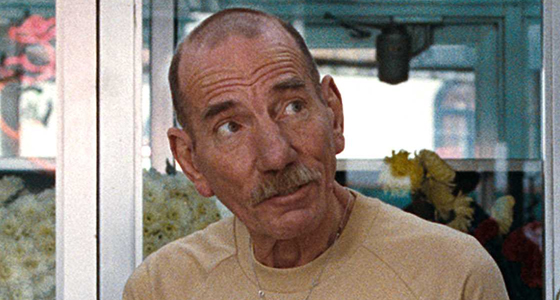 Actor Pete Postlethwaite died yesterday aged 64, after a prolonged battle with cancer.
A British stage and television veteran, he began his career at the Liverpool Everyman Theatre and went on to work at the Manchester Royal Exchange and the Royal Shakespeare Company.
His film career began with a supporting role in A Private Function (1984) and a memorable performance in Terence Davies' Distant Voices, Still Lives (1988) which helped cement his reputation as a screen actor.
But it was his Oscar-nominated turn as Guiseppe Conlon in In the Name of the Father (1993) alongside Daniel Day Lewis that really established him as an actor in Hollywood.
The success of that film let to further roles in major Hollywood productions such as The Usual Suspects (1995), Romeo + Juliet (1996), Amistad (1997) and Jurassic Park: The Lost World (1997).
Movie Videos & Movie Scenes at MOVIECLIPS.com
Although never a leading man, it was a remarkable run of work for a veteran actor in his late 40s, and his reputation was further enhanced when Steven Spielberg proclaimed him as:
'probably the best actor in the world today'
He continued to work in Britain, with roles in the BBC adaptation of Martin Chuzzlewit (1994) and as the passionate band conductor in Brassed Off (1996).
In the past decade the quality of films he cropped up in varied with parts in Æon Flux (2005), The Omen (2006) and Solomon Kane (2008) beneath his considerable talents, although a key role in The Constant Gardener (2005) was a highlight.
He also returned to the stage in 2008 for a production of King Lear at the Liverpool Everyman Theatre and the Young Vic, London.
Politically active, he marched against the Iraq war in 2003, supported the Make Poverty History campaign and also starred in a film about global warming, The Age of Stupid (2009).
In the last year he returned with two small but memorable roles in major Hollywood productions: he was the dying patriach in Inception (2010) and a creepy Boston gangster in The Town (2010).
Postlethwaite was previously diagnosed with testicular cancer in 1990 and continued to work in recent times despite receiving further treatment.
He lived in Shropshire and paid tribute to the staff at his local hospital, the Royal Shrewsbury, telling the Shropshire Star:
"They have been wonderful and I am grateful to them. I cannot thank them enough for everything that they have done for me."
He is survived by his wife, Jacqui, his son Will and daughter, Lily.
> Pete Postlethwaite at the IMDb
> Obituaries at BBC News, The Guardian and New York Times
> Various links at The Daily MUBi