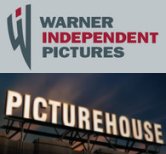 Variety are reporting that Warner Bros are closing down their two specialty divisions, Warner Independent Pictures and Picturehouse.
Dade Hayes and Dave McNary report:
Warner Bros. has discovered a way to deal with the specialty film business — it's staying away from it.

In a move that reflects the massive pressures to cut costs., Warner Bros. has decided to shutter both Picturehouse and Warner Independent Pictures. The closings – which caught Hollywood off guard — will eliminate more than 70 slots.

Announcement came late Thursday morning from Alan Horn, Warner's president and chief operating officer, who pointed to the recent move to fold in New Line to Warner Bros. More than 500 New Line jobs have been cut as a result.

"With New Line now a key part of Warner Bros., we're able to handle films across the entire spectrum of genres and budgets without overlapping production, marketing and distribution infrastructures," he said.

"After much painstaking analysis, this was a difficult decision to make, but it reflects the reality of a changing marketplace and our need to prudently run our businesses with increased efficiencies."

Horn told Daily Variety that the decision – made in conjunction with Warner topper Barry Meyer – was "wrenching" from the standpoint of its impact on pink-slipped employees.

But he emphasized that it made no sense for Warner Bros. to continue funding marketing and distribution infrastructures at Picturehouse and WIP – particularly since Warner has expanded its capacity to handle films by absorbing New Line's marketing-distribution operations.
So the big question is will Warner Bros bother with the kinds of movies WiP and Picturehouse produced and/or distributed? Key quote here:
Horn cited the fact that 600 pics get released annually as having made the specialty biz less attractive financially in recent year.

He also said that such pics have becomce more likely to screen at multiplexes rather than art-hosue venues and expresssed confidence in Warner's distribution side to ensure that smaller films receive the proper handling.
Well, the answer would appear to be 'no, not really'.
Warner Bros were the last major to get into the specialty business and they never appeared as comfortable with supporting a dependant in the way Disney were with Miramax, Paramount were with Paramount Vantage, or Universal were with Focus Features.
Depsite that both WiP and Piturehouse have put out some very distinctive and interesting films such as Before Sunset, A Very Long Engagement, Good Night, and Good Luck, Paradise Now, The Painted Veil, In the Valley of Elah, Funny Games US, Pan's Labyrinth and La Vie En Rose – the last two of which were Oscar winning arthouse hits.
So the legacy of both companies is short and sad, but by no means unimportant.
I'm sure the accountants at Burbank have run the numbers and – with difficult economic times ahead – concluded that the best way to save money was to close both divisions and maybe use a reduced New Line to pick up some of the slack.
This is a sad day for all those left jobless, but also a bad day for anyone who thinks that quality, award-friendly filmmaking can exist in the same corporate structure as tentpole blockbusters.
> The full story in Variety
> S.T. Van Airsdale at Defamer with a prescient post last week about the closures
> Check out the notable films produced and distributed by WiP and Picturehouse over at Wikipedia