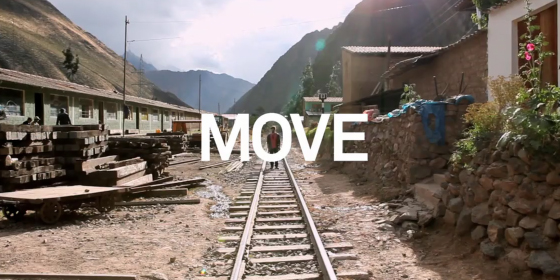 Move is a short film by Rick Mereki that executes a simple idea brilliantly.
Along with his DOP and producer Tim White, he filmed Andrew Lees in various locations across the world for three shorts: Move, Eat and Learn.
Move is my favourite, as it uses the power of editing and framing to depict global travel in just 1 minute.
As Rick says on his Vimeo page:
3 guys, 44 days, 11 countries, 18 flights, 38 thousand miles, an exploding volcano, 2 cameras and almost a terabyte of footage… all to turn 3 ambitious linear concepts based on movement, learning and food ….into 3 beautiful and hopefully compelling short films = a trip of a lifetime.
> Watch Eat and Learn
> Rick Mereki on Vimeo