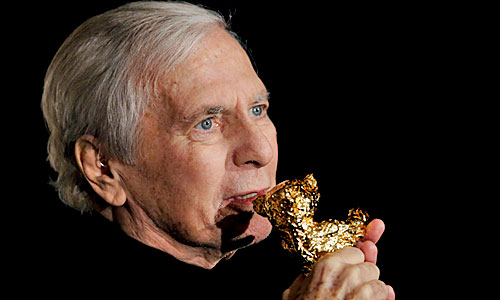 The renowned French composer Maurice Jarre died recently in Los Angeles at the age of 84.
He is best known for his scores to the films of David Lean, such as Lawrence of Arabia (1962), Doctor Zhivago (1965), and A Passage to India (1984), all three of which won him Academy Awards.
Other notable scores of his include Witness (1985), Dead Poets Society (1989) and Ghost (1990).
His last public appearance was in February at the Berlin Film Festival, where he won a lifetime award.
Here is a medley of his film work:
> BBC report on his death
> Maurice Jarre at the IMDb