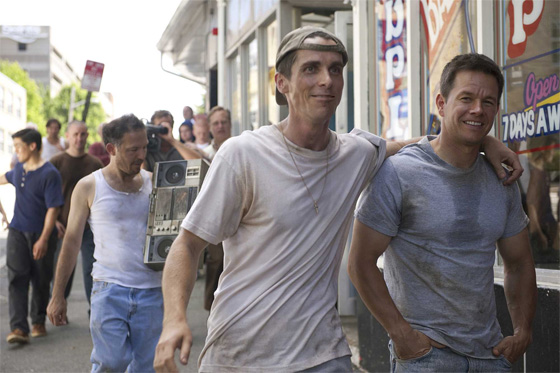 Although it follows the well worn traditions of a boxing drama, this tale of fighter 'Irish' Micky Ward is elevated by some fine acting and energetic direction.
Based on real events, it is the story of two very different fighters from Lowell, Massachusetts: Micky (Mark Wahlberg), a welterweight hoping to establish himself as a prize fighter; and Dickie Eklund (Christian Bale), his half-brother and trainer, whose own boxing career fizzled out into crack addiction.
It is also explores the wider tensions within their large Irish family, which include his tough mother-manager (Melissa Leo), father (Jack McGee) and several sisters.
The central drama is powered by Micky's inner conflicts as he is forced to choose between his increasingly unstable family setup or opt for a new trainer and management on the advice of others, including his bartender girlfriend (Amy Adams).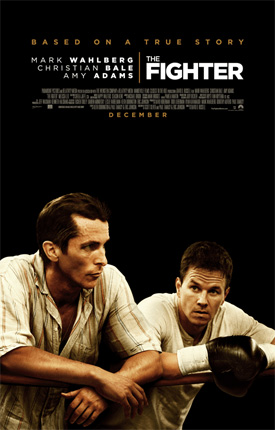 Viewers will find little new in the general framework of this film: a fighter has to overcome obstacles, juggle professional needs and personal relationships and suffer setbacks before getting a chance at redemption through a climactic fight.
So far, so familiar, but what elevates The Fighter above the sub-genre are some brilliant performances and canny direction: the cast is uniformly excellent and O'Russell digs deep into these characters rather than just coasting on genre tropes.
Wahlberg is restrained but sympathetic in the title role (reminiscent of his breakout role in Boogie Nights) and he physically convinces as a professional boxer.
Bale is sensational as his brilliant but flawed mentor.
He admittedly has the showier part but, like his turns in American Psycho (2000) and The Machinist (2004), his physical transformation is remarkable and he injects Dicky with an intoxicating charm.
In key supporting roles, Leo is tough and brilliantly overbearing as the mother whilst Adams matches her, giving her potentially clichéd 'girlfriend role' a lot more substance than is usual for films in this genre.
Working from a screenplay by Scott Silver, Paul Tamasy and Eric Johnson, director David O'Russell uses his considerable skills to transcend the limitations of the conventional boxing movie.
Part of this involves some brilliant camerawork from Hoyte Van Hoytema, which makes great use of handheld and Steadicam, drawing us in to the world of the characters and infusing the film a restless, raw energy.
Another clever element is the visual look of the boxing sequences, shot on video to duplicate the TV look of HBO pay-per-view fights in the 1990s, with ringside reactions, instant-replays and image pixilation.
This has a parallel in the HBO crew that follow Dicky around for a documentary about his struggles and it could be argued that the title may refer to both brothers.
Like his best films, O'Russell seems to inspire technical excellence across the board: the acting, cinematography, Pamela Martin's editing, and the convincing period detail are all stellar and they combine to create a convincing portrait of the boxing world.
It is hard not to sense parallels between Dicky and O'Russell, as the director has gained a reputation as a maverick: he scuffled with George Clooney on Three Kings (1999); screamed at Lily Tomlin on I Heart Huckabees (2004) and reportedly put Christopher Nolan in a headlock (!) at a Hollywood party.
His most recent film Nailed was shut down after financial problems, and may not even be released, but like Dicky he is a brilliant talent with a loyal champion in Mark Wahlberg, who was instrumental in getting this film made.
It is a shame that since Three Kings, one of the best and most subversive films released by a major studio, that he has struggled to make more inside the Hollywood system.
The Fighter is a compelling comeback story, not just of a boxer and his trainer, but also of its director.
The Fighter is released in the US on December 18th and in the UK on February 4th 2011
> Official site
> The Fighter at the IMDb
> Find out more about Micky Ward and Dicky Eklund at Wikipedia