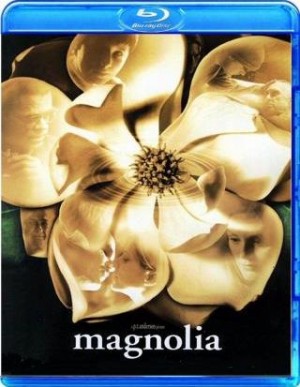 A classic 1999 ensemble drama written and directed by Paul Thomas Anderson, Magnolia (EIV) was a stunning mosaic of several interrelated characters in search of happiness, forgiveness, and meaning in the San Fernando Valley.
Starring John C. Reilly, Tom Cruise, Julianne Moore, Philip Seymour Hoffman, William H. Macy, and Jeremy Blackman, it blends nine different stories that involve several people during one day in Los Angeles.
Even more audacious than his stunning breakthrough film Boogie Nights (1997), it explores heavyweight themes such as love, death, chance and family with supreme confidence and style.
A homage of sorts to Robert Altman's ensemble dramas of the 1970s, it examines the universal by focusing tightly on the personal and is notable for Anderson's dazzling wide-screen compositions and camera movements.
Regular collaborators such as cinematographer Robert Elswit and editor Dylan Tichenor add their usual impeccable contributions and the acting across the board was first rate, with an especially eye-opening turn from Tom Cruise as a loathsome sex guru.
At just over three hours long it is a sprawling epic, but one which engages fully with its sublime mix of technical virtuosity, wit, emotion and memorable soundtrack from Aimee Mann, whose songs inspired some of the script.
It is a film that can divide viewers (some always seem to have a problem with the climax) but it got mostly positive reviews and still stands as one of the best films of a particularly outstanding year. Also look out for the numbers 8 and 2 which are liberally scattered throughout the film as visual clues to a key sequence.
DVD Beaver have posted some screen grabs compared to the DVD versions if you want to gauge the quality of the transfer.
The Blu-ray comes with roughly the same extras as the 2 disc DVD and includes a lengthy video diary detailing much of the production.
Extras include:
Magnolia video Diary
Frank T.J. Mackey Seminar
Seduce and Destroy television commercials
Aimee Mann Save Me Music Video
Theatrical trailer and TV Spots
Magnolia is out now on Blu-ray from EIV
> Buy Magnolia on Blu-ray from Amazon UK
> Magnolia at the IMDb