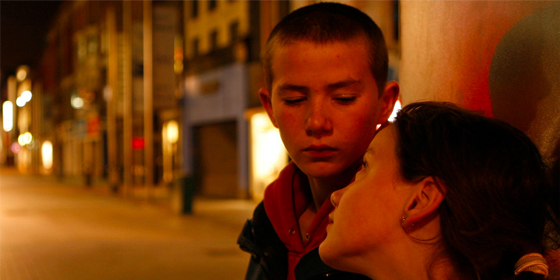 Lance Daly is the director of Kisses, a new film about two young children named Kylie (Kelly O'Neill) and Dylan (Shane Curry) who run away together to Dublin for one night.
Over the last year it has screened to considerable acclaim at various festivals around the world and I spoke with him recently about the film.
You can listen to the interview here:
[audio:http://filmdetail.receptionmedia.com/Lance_Daly_on_Kisses.mp3]
You can also download this interview as a podcast via iTunes by clicking here.
Kisses is out at selected UK cinemas from Friday 17th July
> Download this interview as an MP3 file
> Lance Daly at the IMDb
> Official UK site
> Get showtimes via Google Movies
[Image courtesy of Optimum Releasing]
[ad]