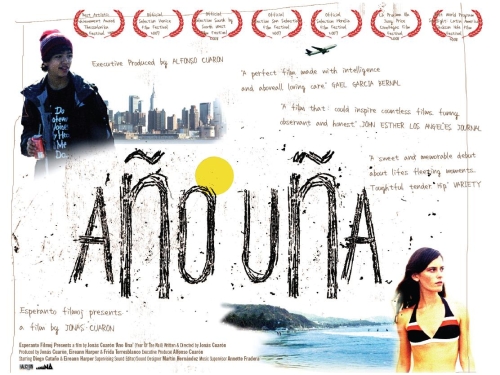 Año Uña is a new film directed by Jonás Cuarón about a Mexican teenager and an older American woman who meet one summer in Mexico.
Unusually, it was edited entirely from photographic stills and was made without a script or set.
I recently spoke to Jonás and his father Alfonso Cuarón, who served as an exec producer and is a noted director in his own right having made such films as Children of Men and Y Tu Mama Tambien.
We talked about this movie, the business of making films on a smaller scale, new distribution models for movies on the web and the wider future of cinema in general.
You can listen to the interview here:
[audio:http://filmdetail.receptionmedia.com/Jonas_and_Alfonso_Cuaron_on_Ano_Una.mp3]
Download it as a podcast via iTunes by clicking here.
Año Uña is out at selected UK cinemas from Friday 
> Download this interview as an MP3 file
> Get showtimes for the film via Google Movies
> IMDb entry for the film
> Official MySpace page
> Jonás Cuarón and Alfonso Cuarón at the IMDb
> Listen to an interview we did with Alfonso in 2007 about Children of Men