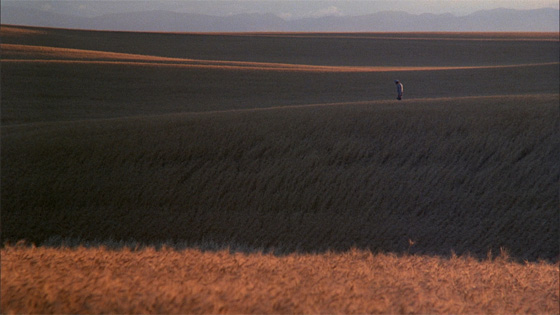 Terence Malick's Days of Heaven (1978) is one of the most visually stunning films ever made, a poetic tale of a couple (Richard Gere and Brooke Adams) who migrate to the Texas panhandle in order to work for a farmer (Sam Shepherd) in 1910.
Beautifully shot by Nestor Almendros, it is famous for its cinematopgraphy, especially the way in which it captures the magic hour between dusk and dawn.
In this video cinematographer John Bailey, who served as a camera operator on the film, sheds some light on how Alemendros and Malick managed to give the film its unique look.
> Days of Heaven at the IMDb
> Buy the Region 2 DVD or the Criterion Blu-ray (Region 1 only)