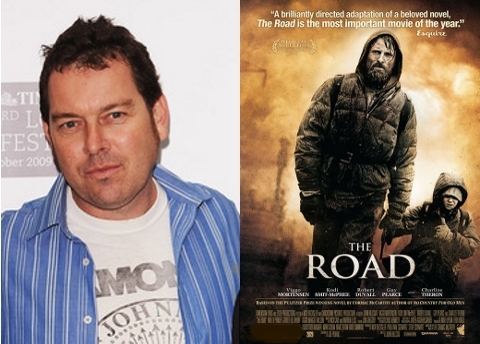 Joe Penhall is the screenwriter of The Road, the new film adaptation of the best selling novel by Cormac McCarthy.
Set in a post-apocalyptic world, it depicts the journey of a father (Viggo Mortensen) and son (Kodi Smit-McPhee) as they struggle to stay alive in an America which has descended into savagery after an unspecified environmental and social collapse.
Directed by John Hillcoat, who made the gritty Australian western The Proposition (2005), it premiered at the Venice film festival last September and is eagerly awaited by many as the book won the Pulitzer prize for fiction, was endorsed by Oprah Winfrey and went on to become an unlikely bestseller.
Joe came to prominence as a playwright with Blue/Orange and later penned the screenplay for Enduring Love (2004) before being given the onerous task of translating the horrors and emotions of the novel into a film.
I spoke with him in London recently about the film and you can listen to the interview here:
[audio:http://filmdetail.receptionmedia.com/Joe_Penhall_on_The_Road.mp3]
You can download this interview as a podcast via iTunes by clicking here
The Road is out at UK cinemas on Friday
> Download the interview as an MP3 file
> Official UK site for The Road
> Joe Penhall at the IMDb
> Read my review of the film
> Find out more about Cormac McCarthy and the novel at Wikipedia