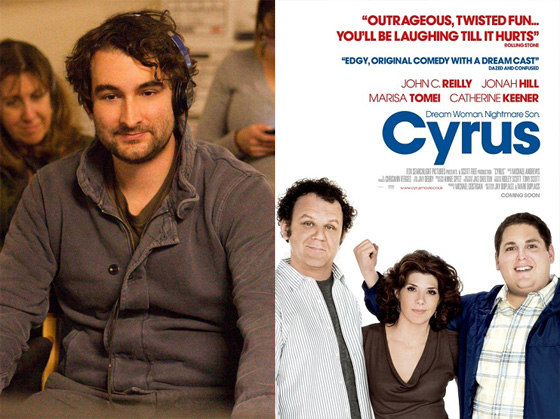 Cyrus is the latest film from Jay and Mark Duplass, a is a comedy-drama about a lonely divorcee (John C. Reilly) who finally meets the woman of his dreams (Marisa Tomei), only to discover that she has an over-protective son (Jonah Hill).
After breaking through on the US festival scene with low-budget films such as The Puffy Chair (2005) and Baghead (2008), the Duplass Brothers quickly became associated with the term 'mumblecore'.
It was a loose phrase used to describe a certain kind of US indie movie, often focusing on introspective twenty-somethings and shot on tiny budgets using documentary-style techniques.
Directors such as Andrew Bujalski, Lynn Shelton, Aaron Katz and Joe Swanberg all had the label applied to their films, which stood out from the increasingly expensive indie scene of the early and mid-2000s.
Since then, the genre has arguably been absorbed into the mainstream with Greenberg – the Ben Stiller comedy featuring mumblecore regular Greta Gerwig – and now Cyrus, which sees the Duplass Brothers take their style of filmmaking to the division of a major studio (Fox Searchlight).
I recently spoke with Jay Duplass in London about the new film, what the term mumblecore means to him now and the transition from ultra-low budget indies to the studio system.
Listen to the interview here:
[audio:http://filmdetail.receptionmedia.com/Jay_Duplass_on_Cyrus.mp3]
You can also download this interview as a podcast via iTunes by clicking here
Cyrus opens at UK cinemas on Friday 10th September
> Official site for Cyrus
> Jay Duplass at the IMDb
> New York Times article from 2007 on Mumblecore
[Photo: Chuck Zlotnick / © Fox Searchlight Pictures]