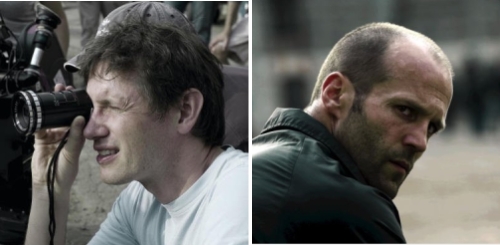 Death Race is an action film written and directed by Paul W. S. Anderson, based on the 1975 Roger Corman film Death Race 2000.
It stars Jason Statham as Jensen Ames, a convict forced to participate in a deadly futuristic car race organised by a ruthless prison warden (Joan Allen).
I recently spoke to Paul and Jason about the film and you can listen to the interview here:
[audio:http://filmdetail.receptionmedia.com/Paul_WS_Anderson_and_Jason_Statham_on_Death_Race.MP3]
You can also download it as a podcast via iTunes by clicking here.
Death Race is out now at UK cinemas
> Download this interview as an MP3 file
> Paul W. S. Anderson and Jason Statham at the IMDb
> Official UK site and IMDb entry for Death Race
[All images © 2008 / Universal Pictures]