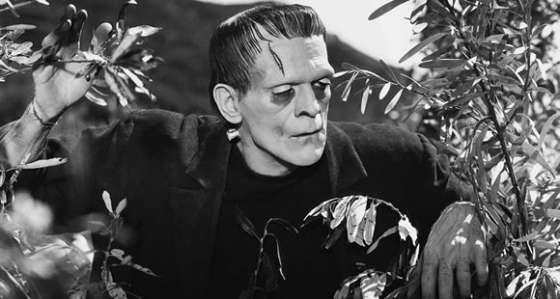 The Frankenstein films of the 1930s are still the definitive screen versions of Mary Shelley's novel.
Not only did they provide us with a screen icon, but they made a star out of Boris Karloff and helped launch Universal Studio's golden age of horror movies.
Aeron Alfrey has posted some photo stills from the various Frankenstein films of that era, as well as those that followed in the subsequent decades, including:
Frankenstein (1931)
The Bride of Frankenstein (1935)
Son of Frankenstein (1939)
The Ghost of Frankenstein (1942)
House Of Frankenstein (1944)
Frankenstein Meets The Wolfman (1949)
Young Frankenstein (1974)
Frankenstein fans in the UK will be pleased to learn that Danny Boyle will be directing a stage version of the novel at the National Theatre in London.
[Via Metafilter]
> More on the 1931 Frankenstein film at Wikipedia
> Buy Frankenstein on DVD at Amazon UK