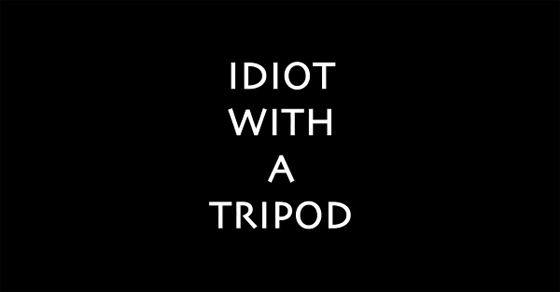 Filmmaker Jamie Stuart captured the recent East Coast blizzard in a short film called Idiot With A Tripod.
Known for his short films and film festival reports, he went out into a snow covered New York and shot a homage to the 1929 short "Man With a Movie Camera".
Notice the use of the track "Painted Sun In Abstract" , which is from the soundtrack to The Social Network by Trent Reznor and Atticus Ross.
After editing and uploading it to his Mutiny Co. website, the link to it spread on Twitter and several blogs before Roger Ebert declared:
"This film deserves to win the Academy Award for best live-action short subject. Any professional will tell you the talent exhibited here is extraordinary."
From there the mainstream media picked it up and it was featured on sites like New York Observer and the Wall Street Journal.