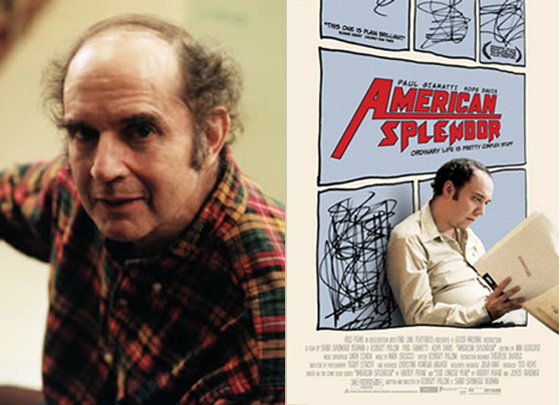 Harvey Pekar, the underground author of the acclaimed comic book American Splendor, passed away earlier this week in Cleveland, Ohio.
Although he worked for almost 40 years as a file clerk in a hospital, he turned the everyday struggles of his life in to a distinctive series of books, which started in 1976 and were illustrated by artists such as Robert Crumb, Gary Dumm, Greg Budgett and Mark Zingarelli.
Back in December 2003 I spoke with Harvey in London when the film adaptation of American Splendor was released in UK cinemas.
Directed by Robert Pulcini and Shari Springer Berman, it starred Paul Giamatti as Pekar, Hope Davis as his wife Joyce and featured an inventive mix of fiction, animation and documentary footage.
Critically acclaimed, it won a string of awards, including prizes at festivals such as Sundance and Cannes, as well as an Academy Award nomination for Best Adapted Screenplay.
We discussed various aspects of his life and career, including how started the comic book, the film adaptation, his feud in the late 1980s with David Letterman and the influences on his work.
You can listen to the interview here:
[audio:http://filmdetail.receptionmedia.com/Harvey_Pekar_on_American_Splendor.mp3]
You can also download this interview as a podcast via iTunes by clicking here
> Download the interview as an MP3 file
> American Splendor at the IMDb
> New York Times obituary
> Various Harvey Pekar links at MUBI
> Find out more about the American Splendor comic at Wikipedia