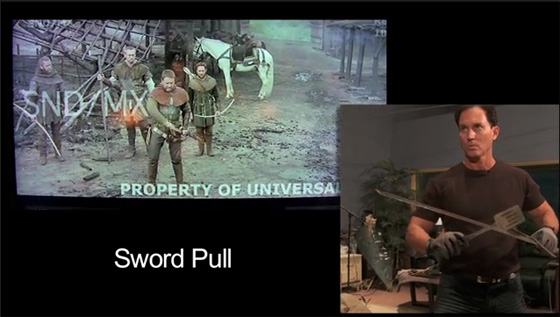 Soundworks have released a video showing the importance of Foley in recreating sounds for a film.
Veteran Foley artist Gary Hecker has worked on over 200 films in a 30-year career.
The video demonstrates how created sounds for Robin Hood and 2012 from within his studio:
Among Hecker's recent credits are The Taking of Pelham 1 2 3, Angels & Demons, Watchmen and the Spiderman trilogy.
Foley art gets its name from Jack Foley who helped pioneer the art of creating additional sound to motion pictures with the advent of talkies in the late 1920s.
> Soundworks
> Gary Hecker at the IMDb
> More on Jack Foley at Wikipedia