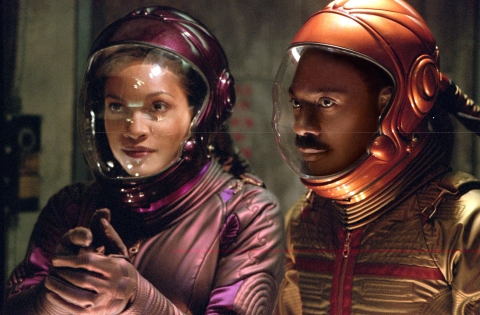 The Hollywood Reporter recently compiled a list of the biggest flops of the decade and the 'winner' was The Adventures of Pluto Nash.
This is the kind of project that gives studio executives night sweats just by thinking about it.
It was a 2002 comedy directed by Ron Underwood (who since seems to have done mostly TV) starring Eddie Murphy as the owner of a 'lunar nightclub'.
Made for an estimated cost of $100 million it ended up grossing $4.4 million in the US. Its total worldwide gross was about $7.1 million. Ouch.
It is so bad that you can't even find a trailer for it on YouTube. Instead check out this German TV promo.
Although Murphy has had his fair share of box office misfires across the decade (Meet Dave, Imagine That) it should be noted he still has a decent box office track record (Shrek, Norbit, Dr Dolittle, Daddy Day Care) – even if the films are cack.
The other flops on the list are Battlefield Earth, Land of the Lost, Gigli, Town and Country, Catwoman, The Invasion, Rollerball (the 2002 remake), Grindhouse and The Spirit.