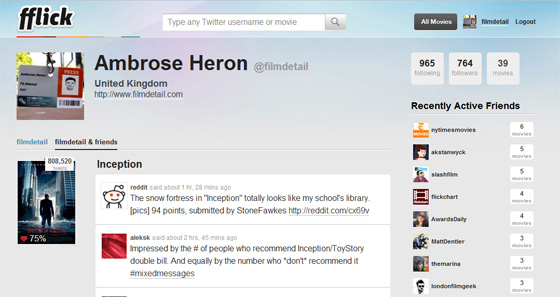 Fflick is a new website which filters and organises what people are saying about films on Twitter.
If you use the popular micro-blogging servce then Fflick lets you see what your followers are saying about certain films, whether it is Roger Ebert, Oprah Winfrey, Jon Favreau or yourself.
In addition it uses the data publicly available on Twitter to help arrange tweets into interesting, positive, negative and interesting links about films that are trending on the site (e.g. Inception, Toy Story 3).
Although it has just launched, it looks promising so far.