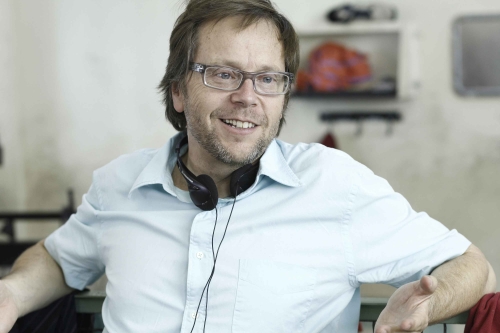 Blindness is the film adaptation of the 1995 novel by José Saramago about a society suffering an epidemic of blindness.
Directed by Fernando Meirelles it stars Julianne Moore, Mark Ruffalo , Danny Glover and Gael Garcia Bernal as a group of people struggling to survive amidst the chaos that ensues.
In recent years Fernando has directed such acclaimed films as City of God (2002) and The Constant Gardener (2005) and I recently spoke to him in London about this latest film.
You can listen to the interview here:
[audio:http://filmdetail.receptionmedia.com/Fernando_Meirelles_on_Blindness.mp3]
Download it as a podcast via iTunes by clicking here.
Watch the trailer here:
Blindness is out at UK cinemas from today
> Download this interview as an MP3 file
> Fernando Meirelles at the IMDb
> Official UK site for Blindness
> Find out more about the novel at Wikipedia
> Get local showtimes for the film via Google Movies
[Image © Ken Woroner 2008 / Courtesy of Pathe]