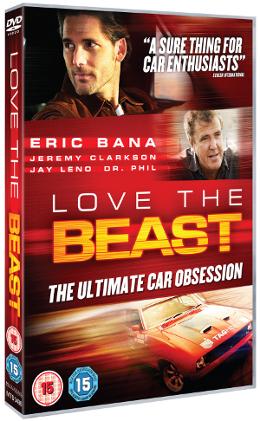 We have 3 copies of Love The Beast to give away on DVD courtesy of Metrodome.
Aussie actor Eric Bana makes his directorial debut with this documentary about his 25-year love affair with his first car – a Ford XB Falcon Coupe aka "The Beast".
Bana is best known for his roles in Chopper (2000), Hulk (2003) and Munich (2005) but here he explores his love of the classic sports car, with contributions from Dr. Phil McGraw, Jay Leno and Jeremy Clarkson.
Available on DVD, the extra features are:
Extended interview between Jeremy Clarkson and Eric Bana
Theatrical trailer
[ad]
To stand a chance of winning a copy just answer this question:
Who directed Eric Bana in Black Hawk Down?
Love the Beast is out on DVD from Metrodome on November 16th and has a short theatrical release from Friday 13th
N.B. We never pass on any contact details to other companies or organisations as we know just how annoying unsolicited spam is.
> Love the Beast at the IMDb
> Find out more about Eric Bana at Wikipedia