The Eagle is a historical drama directed by Kevin MacDonald and adapted from Rosemary Sutcliff's 1954 historical novel The Eagle of the Ninth.
Set in Britain during 140 AD, it tells the story of a young Roman officer (Channing Tatum) and his slave (Jamie Bell), who venture to the North of England in order to find the eagle standard of an ill-fated legion who disappeared several years before.
Duncan Kenworthy has produced several British films, including Four Weddings and a Funeral (1994), Lawn Dogs (1997), Notting Hill (1999) and Love Actually (2003) and he has wanted to make this film for a number of years.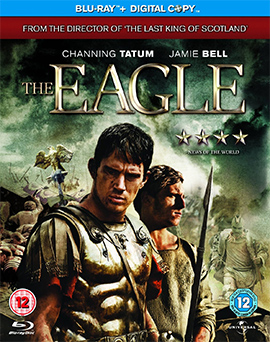 I recently spoke with him about its development, the historical accuracy of the piece, choosing Kevin MacDonald as director and the current state of the British film industry after the closure of the UK Film Council.
Listen to the interview by clicking below:
[audio:http://filmdetail.receptionmedia.com/Duncan_Kenworthy_on_The_Eagle.mp3]
You can also download this interview as a podcast via iTunes by clicking here.
The DVD and Blu-ray is out in the UK on Monday and includes the following extras:
Audio commentary with director Kevin MacDonald
Alternate Ending
Deleted Scenes
The Eagle: The Making Of A Roman Epic
Pocket blu
The Eagle: Creating the Standard 45 Min Making Of Documentary
Universal Pictures release The Eagle on DVD and Blu-ray on Monday 25th July
> Download this interview as an MP3 file
> Buy The Eagle on DVD or Blu-ray from Amazon UK
> Official website
> Find out more about Roman Britain at Wikipedia