Voice over artist Don LaFontaine has died aged 68.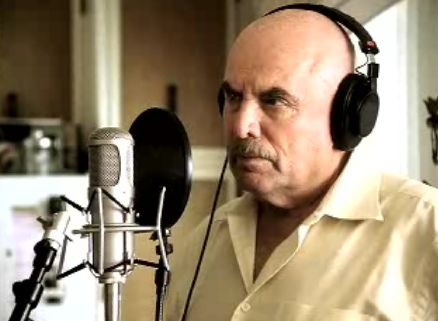 Although you might not recognise his face, you will almost certainly know his distinctive voice from many movie trailers down the years which usually include the phrase "In a world…".
Some of his more memorable voice overs include the trailers for The Terminator, Terminator 2: Judgment Day, Cast Away and Fatal Attraction.
Here is an example of his voice over for the T2 trailer:
Born on 26th August, 1940, in Duluth, Minnesota his first job in the film business was as a sound engineer and he went on to be a writer, editor and a producer.
But he got his big break in 1964 when a voice-over guy failed to show up to a recording session for the western Gunfighters of Casa Grande and LaFontaine stood in for him.
He would go on to provide the voice for many trailers over the next 40 years, helping shape the trend for mini-movie narratives rather than the loosely assembled montages they had previously been.
In this video Don talks about his career:
He was also not above spoofing his style of voice, as this commercial for GEICO demonstrates:
He died aged 68 in hospital in Los Angeles after suffering a collapsed lung. He is survived by his wife, singer and actress Nita Whitaker, and three children, Christine, Skye and Elyse.
> Official site for Don LaFontaine
> Don LaFontaine at the IMDb