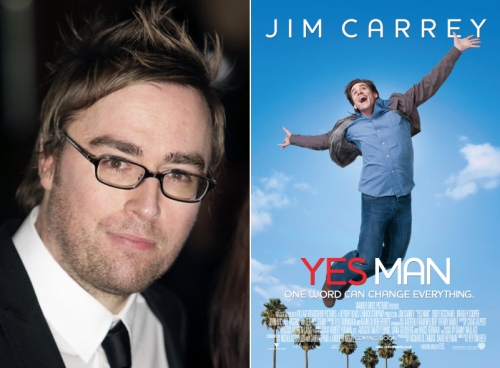 Danny Wallace is the author of Yes Man, a 2005 book that explored what happened when an old man from the Aldgate area in London encouraged him to say yes to more things in life.
It is now a film starring Jim Carrey and Zooey Deschanel and I recently spoke to Danny about inspiration for the book and its journey to the big screen.
I've known Danny since 1999, when we both worked on the Ian Collins show on Talk Radio (now TalkSPORT) and – coincidentally – this interview took place in a studio on the very same street where we first met in a pub called The Marquis of Granby.
Listen to the interview here:
[audio:http://filmdetail.receptionmedia.com/Danny_Wallace_on_Yes_Man.mp3]
Download it as a podcast via iTunes by clicking here.
Yes Man is out at UK cinemas from Friday 26th December
> Download this interview as an MP3 file
> Get showtimes for the film via Google Movies 
> IMDb entry for the film
> Official Site for Yes Man
> Official site for Danny Wallace
[Images © Getty Images / Warner Bros. Pictures 2008]