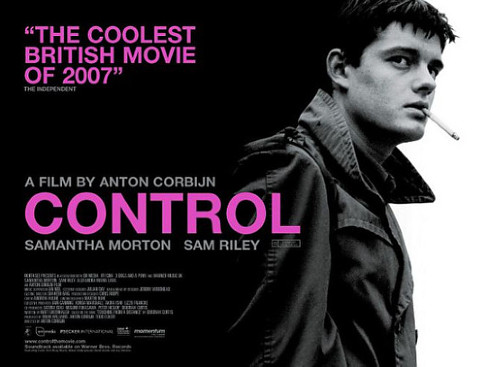 Control is the new film about the late Ian Curtis, the lead singer of British band Joy Division, who committed suicide in 1980 at age 23.
Directed by Anton Corbijn – who worked with the band as a photographer – it generated critical raves after its world premiere in Cannes earlier this year.
It opens in the UK this week and I recently spoke to three of the actors from the film.
Sam Riley plays Ian Curtis and we spoke about how he got the role, the audition where he had to do the distinctive Curtis-style dance, how the actors actually learned to play Joy Division's songs and the chemistry amongst the band during filming.
We also discussed what Joy Division fans might think about the film and whether a new generation of music fans might discover the band from watching this film.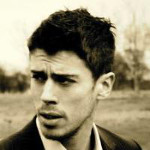 Toby Kebbell plays Rob Gretton, the late manager of the band. We spoke about the role Gretton's role in Joy Division's career, the comic relief his character provides in the film and the power of the script.
We also talked about Anton Corbijn's desire to make a film about a band he worked with as a photographer, the film as a document of Ian Curtis' life, shooting in black and white, his look in the film and why the story still resonates today.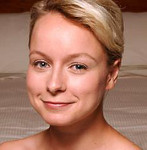 Samantha Morton plays Debbie Curtis – Ian's widow and the author of 'Touching from a Distance', the biography upon which the film is partly based.
In the last few years she has worked with Steven Spielberg (Minority Report), Woody Allen (Sweet and Lowdown) and Jim Sheridan (In America) as well as Anton Corbijn (she was in the Electrical Storm video Anton directed for U2 in 2002).
We spoke about getting involved with the film, her love of Joy Division's music, how they shot the film and the importance of conveying the humour and humanity of the characters amidst the tragedy of Ian's short life.
Listen to the interviews here:
[audio:http://www.filmdetail.com/podcast/get.php?fla=podcast-2007-10-05-31717.mp3]
To download this as a podcast via iTunes just click the image below:
> Download these interviews as an MP3 file
> Check out the official Control video podcast
> Visit the official site for Control
> Check out Sam Riley, Toby Kebbell and Samantha Morton at the IMDb
> Get local showtimes for Control in your area via Google Movies
> Find out more about Ian Curtis and Joy Division at Wikipedia