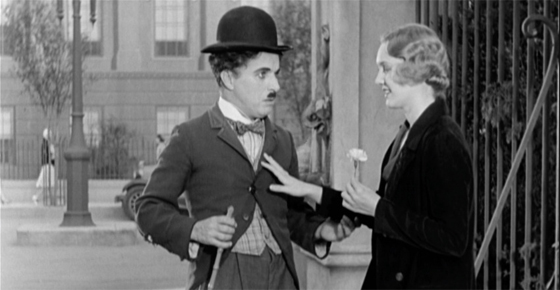 Two of Charlie Chaplin's classic films, The Circus (1928) and City Lights (1931), are out on Blu-ray this week in dual format editions with a DVD included on each.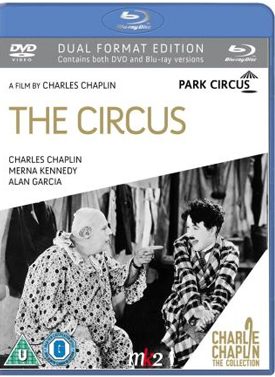 The Circus has long been overshadowed by being sandwiched in between two of his most famous films, The Gold Rush (1925) and City Lights (1931).
Whilst not amongst finest work, there is still a lot to appreciate with Chaplin playing his traditional "Little Tramp" role, who ends up joining a failing circus after being on the run from the law.
Through a series of coincidences he unwittingly becomes the star of the show and falls in love with a pretty tightrope walker (Merna Kennedy).
Although it doesn't have quite the spark or polish of his best work, The Circus contains some memorable sequences including a Hall of Mirrors, Chaplin trapped in a lion's cage and him running along a tightrope with his trousers falling down.
The extras on this Blu-ray include:
Chaplin Today
Introduction by David Robinson
Deleted scenes
Outtakes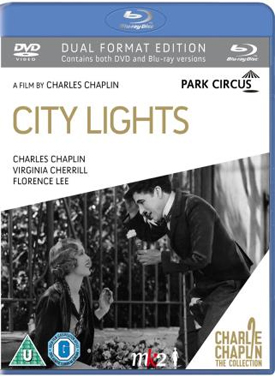 City Lights is a superior film and arguably one of the key works in the history of early cinema.
Chaplin was already into production when the talkie revolution was taking over Hollywood and he faced a tricky decision to complete the film as a silent, except for a musical score and occasional sound effects.
Returning as his Little Tramp figure, Chaplin falls for a blind flower girl (Virginia Cherrill) and through a series of coincidences befriends a genuine millionaire (Harry Myers).
Arguably his best film, it works as a love stroy and an extended social satire, lampooning the hypocrisy and arrogance of "polite society" and their cruelty to those less fortunate than them.
Striking a deep chord with audiences during the Great Depression, it was Orson Welles' favourite film and its fans included such filmmaking luminaries as Stanley Kubrick and Andrei Tarkovsky.
The extras include:
'Chaplin Today': City Lights documentary
Introduction by David Robinson (Chaplin Biographer)
Short Film: 'Charlie And The Boxing Stars'
Footage of Winston Churchill visiting the set
Outtakes
Because of the age of these films, the transfer to HD doesn't have the transformative effect that you can see on classic films such as Gone With The Wind or The Wizard of Oz.
However, the higher resolution does make it look superior to previous DVD versions and the framing appears to have improved a great deal with more details visible.
For fans of Chaplin and silent cinema, this is still the best presentation of these available for home viewing.
Also out on DVD (though not Blu-ray) is The Chaplin Revue, which features three classic silent comedies – A Dog's Life (1918), Shoulder Arms (1918) and The Pilgrim (1923), which are combined to form a single feature length film with new music.
All of these titles
> Buy The Circus, City Lights and The Chaplin Revue from Amazon UK
> Find out more about Charlie Chaplin at Wikipedia