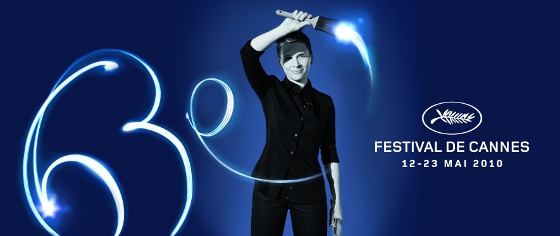 [ad]
The 63rd Cannes film festival kicks off tomorrow and below are all the films showing in the different strands.
On paper this year doesn't have the star power or auteur driven appeal of previous festivals, but among the films competing for the Palme d'Or that cinephiles have high hopes for include: Mike Leigh's Another Year, Doug Liman's Fair Game, Mahamat Saleh-Haroun's A Screaming Man, Rachid Bouchareb's Outside of the Law, Oliver Schmitz's Life Above All, Nikita Mikhalkov's Burnt by the Sun 2: Exodus, Alejandro Gonzalez Inarritu's Biutiful and Ken Loach's late entry Route Irish.
In the Un Certain Regard strand Hideo Nakata's Chatroom and Cristi Puiu's Aurora have already been attracting buzz and will be looking for a commercial bounce from the festival.
The big out-of-competition premieres include: Ridley Scott's Robin Hood starring Russell Crowe which launches the festival tomorrow on the same day it gets released around the world; Stephen Frears' Tamara Drewe, a live-action adaptation of the newspaper comic strip with Gemma Arterton and Luke Evans; Oliver Stone's Wall Street: Money Never Sleeps, the sequel to his 1987 film which stars Michael Douglas, Shia LaBeouf and Carey Mulligan; and Woody Allen's You Will Meet a Tall Dark Stranger which features Freida Pinto, Anna Friel, Anthony Hopkins and Antonio Banderas.
Given last year's vintage festival, which included Pixar's Up, Michael Haneke's Palme d'Or winner 'The White Ribbon', Jacques Audiard's runner-up 'A Prophet', Quentin Tarantino's 'Inglourious Basterds' and the controversy of Lars von Trier's 'Antichrist', this year may struggle to achieve a similar level of quality or attention.
When the selection was announced in Paris a few weeks ago, some observers were disappointed by the absence of Terence Malick's 'The Tree of Life' (which couldn't be finished in time), Christopher Nolan's 'Inception', Darren Aronofsky's 'Black Swan' and Clint Eastwood's 'Hereafter'. Despite that, a festival can always throw up plenty of surprises, even if some films are destined for oblivion.
* For a PDF of the full calendar schedule click here *
COMPETITION
UN CERTAIN REGARD
OUT OF COMPETITION
SPECIAL SCREENINGS
CINEFONDATION
SHORT FILMS IN COMPETITION
> Official site [English / French]
> Find out more about the Cannes Film Festival at Wikipedia