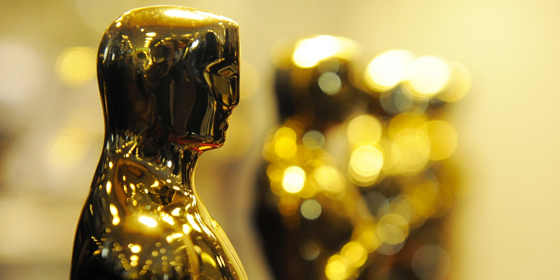 NOMINEES
The foreign language category has been the subject of much debate in recent years.
In particular, critics have wondered why some of the most acclaimed films in world cinema have been repeatedly snubbed and there seems to be confusion about the selection process.
Stephen Galloway and Kim Masters of The Hollywood Reporter sat down with Mark Johnson, Chairman of the Academy's foreign language film selection committee, for a wide-ranging discussion about the process.
BULLHEAD (Belgium) in Dutch and French (Dir. Michaël R. Roskam)
A drama  about a Limburgish cattle farmer (Matthias Schoenaerts) who is approached by an unscrupulous veterinarian to make a shady deal with a notorious West-Flemish beef trader.

RUNDSKOP (BULLHEAD) trailer HD 720p english… by myfilm-gr
The film was selected for 61st Berlin International Film Festival and Drafthouse Films will release it on February 17th in limited release (UK release is TBC). It has won several festival awards at AFI Fest, Fantastic Fest, Palm Springs International Film Festival and the Magritte Awards.
FOOTNOTE (Israel) in Hebrew (Dir. Joseph Cedar)
Drama exploring the power struggle between a father and son who teach at the Talmud department of the Hebrew University of Jerusalem.
It premiered in competition at the 2011 Cannes Film Festival and won the Best Screenplay Award. North American distribution rights for the film were acquired by Sony Pictures Classics.
Director Joseph Cedar spoke to David Poland here. [32 mins]
IN DARKNESS (Poland) in Polish (Dir. Agnieszka Holland)
Holocaust drama based on the true story of Polish Jews in Nazi-occupied Lvov, who inhabit the city's sewers in order to survive.
It began its North American festival run at Telluride and Toronto and Sony Classics will release in the US.
Find out more at the official website, IMDb and David Poland has interviewed Holland for his DP/30 series (31 mins).
MONSIEUR LAZHAR (Canada) in French (Dir. Philippe Falardeau)
Drama set in Montreal about an Algerian who takes over a class after a tragedy whilst experiencing difficulties of his own.
It won the Best Canadian Feature Film award at the 2011 Toronto International Film Festival is is a shortlisted nominee for Best Picture at the 2012 Genie Awards.
You can watch Phillipe Falardeau speak with TSO (15 mins) and Strombo (15 mins).
A SEPARATION (Iran) in Persian (Dir. Asghar Farhadi)
Iranian drama about a middle-class couple who separate, and the resulting complications which follow when the husband hires a caretaker for his elderly father.
It won the Golden Bear for Best Film and the Silver Bears for Best Actress and Best Actor at the 61st Berlin International Film Festival, becoming the first Iranian film to scoop top prize there.
Director Ashgar Farhadi has spoken to David Poland for his DP/30 series [37 mins]
> Official Oscar site
> Explore previous winners and nominees of Best Foreign Language Film at Wikipedia