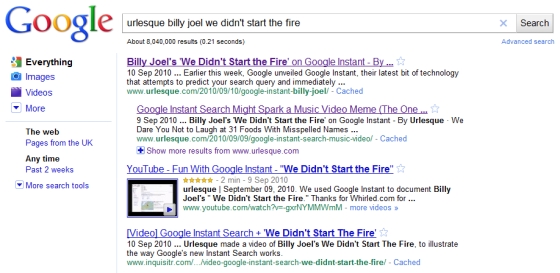 Google Instant is the latest feature on the search engine which predicts your search query as you type it.
Although they claim it will save time, I've had to turn it off for the moment as it was starting to melt my brain.
However, this video mashup from Urlesque featuring Billy Joel's We Didn't Start the Fire makes good use of the song and the technology.
> Google Instant
> We Didn't Start the Fire at Wikipedia