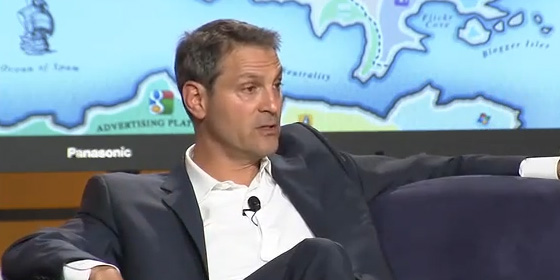 Last November Hollywood super-agent Ari Emanuel sat down for a chat with CNBC's Julia Boorstin at the Web 2.0 summit.
As the CEO of William Morris Endeavor Entertainment he is one of the key players in the industry and the 45 minute discussion focuses on the economics of the entertainment business and the challenges of the digital age.
Some key points from the discussion are:
Why "There's no one answer anymore"
How talent is monetised in the digital world
WME's deal with LinkedIn
The 'painful' negotiations with Fox over Seth MacFarlane's deal
Tensions between Silicon Valley and Hollywood
Google TV and the established TV networks
The importance of cost and worth
Should stars use social networks to broadcast themselves?
A possible deal with Facebook to fund a movie
Why he isn't sure yet about signing YouTube stars
Why the music labels probably regret making the pricing deals with Apple a few years ago
His concerns about piracy
How Ari have advised a young Mark Zuckerberg
What he thinks of Ari Gold, the fictional agent in Entourage that was based on him
There is also a flash of his famous temper around the 30 minute mark in a question about piracy.
> Ari Emanuel at Wikipedia
> Web 2.0 Summit