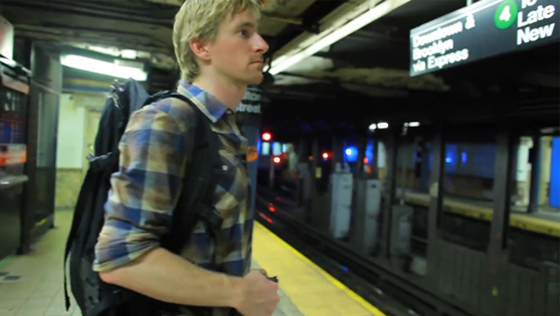 A short film by Andrew Wonder provides a fascinating glimpse of hidden areas in New York City.
Undercity follows urban historian Steve Duncan as he ventures underground to subway stations, sewers, tunnels where the homeless live and the Williamsburg Bridge.
Shot on a Canon 5D MKII in a raw, handheld style it is surprisngly tense, mainly down to the fact that much of the filming was illicit.
Not only does it look professional, but it has an exciting climax with some stunning shots of the Manhattan skyline.
> Andrew Wonder on Vimeo
> Steve Duncan
> NPR story
> NY Times article on The Wilderness Below Your Feet