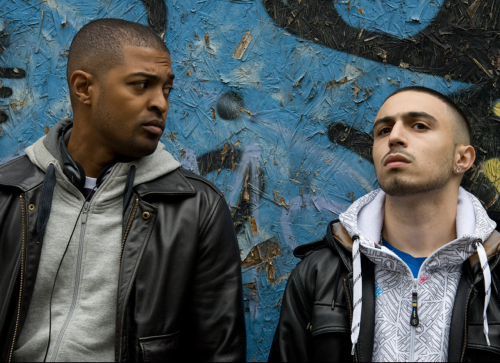 AdULTHOOD is the sequel to the 2006 hit Kidulthood and follows the story of Sam Peel (Noel Clarke) six years on from the events of the last film.
After returning home, Sam struggles to deal with life on the outside and is pursued by Jay (Adam Deacon)
The film was also written and directed by Noel and I recently spoke to him and Adam about the film which is out on DVD this week.
Listen to the interview here:
[audio:http://filmdetail.receptionmedia.com/Noel_Clarke_and_Adam_Deacon_on_AdULTHOOD.mp3]
You can also download it as a podcast via iTunes by clicking here.
AdULTHOOD is out on DVD now from Pathe
> Download this interview as an MP3 file
> Noel Clarke and Adam Deacon at the IMDb
> Official UK website for AdULTHOOD
> Buy AdULTHOOD on DVD at Amazon
[Image courtesy of Pathe © 2008]