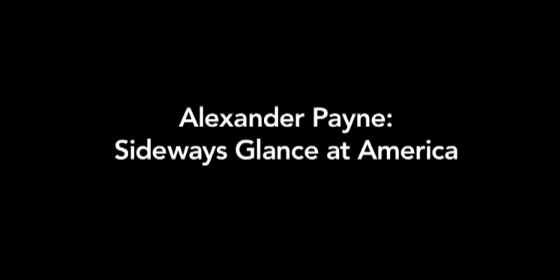 Back in 2005 director Alexander Payne sat down for a long form interview about his career.
His latest film The Descendants was one of the highlights of the London Film Festival for me and is likely to be a major awards contender.
This talk was held at the Walker Art Center in Minneapolis after the success of Sideways, which had been one of the the most acclaimed films of the previous year.
Hosted by LA Times & NPR film critic Kenneth Turan, the conversation goes pretty deep into his career as they cover various aspects of his life and work, including:
His Nebraska background
Film school
His early love of Kurosawa films, silent cinema and the New Hollywood era of the 1970s
Getting in to the film idustry
Using non-professional actors
Why he likes adapting novels
The original ending of Election
Adapting About Schmidt and working with Jack Nicholson
Why he loves voiceover
Shooting physical comedy
Sideways and the idea of personal cinema
The importance of casting
Pros and cons of modern filmmaking technology
Women audiences and Sideways
The influence of silent Italian comedy and Hal Ashby on Sideways
Using success to get the next film made
Fans of his work will find much to chew on here and for aspiring filmmakers it provides interesting insights into one of the best American directors currently working.
> Alexander Payne at IMDb, Wikipedia and MUBi
> Walker Art Center and YouTube Channel