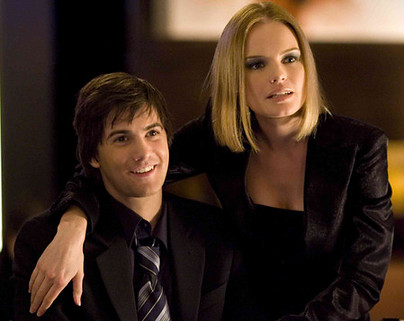 Earlier this week I spoke to Jim Sturgess and Kate Bosworth who both star in 21, which opens in the UK today.
Based on the best selling book Bringing Down the House, the story is about a group of MIT students who use their math skills to count cards and win big in Las Vegas every weekend.
Listen to the interviews here:
[audio:http://filmdetail.receptionmedia.com/Jim_Sturgess_and_Kate_Bosworth_on_21.mp3]
Download it as a podcast via iTunes by clicking here.
> Download this interview as an MP3 file
> Jim Sturgess and Kate Bosworth at the IMDb
> The Tech at MIT on the students who inspired the film
(Image courtesy of Sony Pictures © 2008)