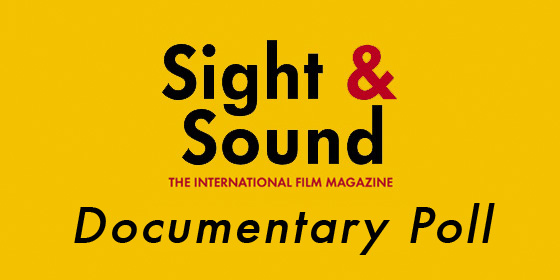 Sight and Sound have recently released the results of a poll of critics and filmmakers to find the greatest documentaries of all time.
The Critics' Top 10 documentaries are:
1. Man with a Movie Camera, dir. Dziga Vertov (USSR 1929)
2. Shoah, dir. Claude Lanzmann (France 1985)
3. Sans soleil, dir. Chris Marker (France 1982)
4. Night and Fog, dir. Alain Resnais (France 1955)
5. The Thin Blue Line, dir. Errol Morris (USA 1989)
6. Chronicle of a Summer, dir. Jean Rouch & Edgar Morin (France 1961)
7. Nanook of the North, dir. Robert Flaherty (USA 1922)
8. The Gleaners and I, dir. Agnès Varda (France 2000)
9. Dont Look Back, dir. D.A. Pennebaker (USA 1967)
10. Grey Gardens, dir. Albert and David Maysles, Ellen Hovde and Muffie Meyer (USA 1975)
The poll report is released in the September edition of Sight & Sound published today, Friday 1st August.
The full lists of all the votes received and films nominated will be available online from 14th August.
You can join in the debate at Twitter using the hashtag #BestDocsEver.
> Sight and Sound
> More on documentary film at Wikipedia