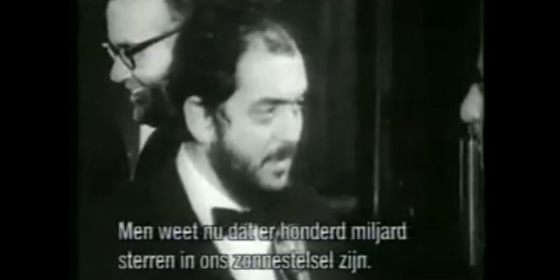 Part of a Dutch documentary about Stanley Kubrick has surfaced last December on YouTube and offers tantalising glimpses into his working methods.
I'm guessing it would have been made and broadcast on Dutch TV as a tribute in the months after the director's death in March 1999.
You can watch the 13 minute piece here:
Among the things it features are:
If you watch the documentaries Stanley Kubrick: A Life in Pictures (2001) on the most recent DVD and Blu-ray box sets of Kubrick's work and Jon Ronson's Stanley Kubrick's Boxes (2008), you'll see a pattern emerge of great passion, technical obsession, restless curiosity and affable charm.
I love the fact that if you went into the St. Albans branch of Ryman's stationary store sometime in the 1990s you could bump in to one of the greatest directors in cinema history buying some ink and pens.
> Buy The Stanley Kubrick Blu-ray collection at Amazon UK
> More on Stanley Kubrick at Wikipedia