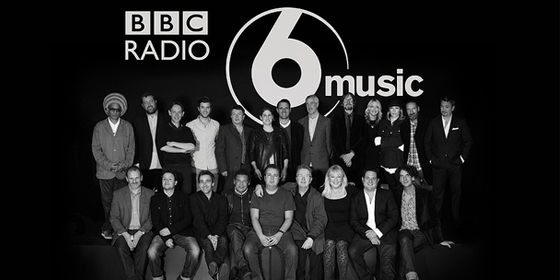 Radio station BBC 6 Music celebrates its 10th birthday this week.
Not a lot of people know this but I was present at the birth of the station in early March 2002.
If I remember correctly, the schedule for that opening week included:
Although it was only a minor job, it was my first official BBC work and was so happy I even emailed Jenny Abramsky, who was then head of BBC Radio.
I got this reply:

Reading this ten years later, it is striking how many things have changed in the past decade: the collapse 0f the 'old' music industry; the Hutton crisis; two wars; the extraordinary rise of Apple not just as the biggest music retailer on earth, but the most valuable one period; the London bombings; the financial meltdown, resulting recession and squeeze on public finances that indirectly led to the near-death of 6 Music itself.
It was an unwelcome birthday present to read on March 2nd 2010 that Director-General Mark Thompson wanted to shut it down, but a listener-fuelled campaign (with heavy use of social media) led to its survival.
The station had always suffered from lack of exposure rather than quality of output, so the resulting had the marvellous triple effect of boosting awareness, saving the station and  increasing the RAJAR figures by %50.
It really was just like a Frank Capra film.
Or an episode of The Thick of It, as this mash-up demonstrated:
In September 2010 I was also fortunate enough to be asked to do semi-regular film reviews for Nemone's show, so even though it's in an adjacent building, it felt like a return of sorts.
Mostly, I was just glad that the station had survived in an era when its hard to find decent music on the radio.
Presenters like Adam & Joe, Lauren Laverne, Jarvis Cocker and Huey Morgan have helped keep the original ethos of the station alive.
Even in a era of Spotify and YouTube, it is still important to have a curated music experience to guide you through what's worth listening to.
Every time I go in to 6 Music I'm impressed at the quality of feedback via email and Twitter, and since I'm always being asked recommendations for films, here is a series of music and film playlists.
Each one consists of an individual film, album and song for every year of 6 Music's existence.
The choices were prompted by a simple test of what came in to my head when I thought of the station.
10 FILMS
10 ALBUMS
10 SONGS
Happy Birthday 6 Music!
> BBC 6 Music
> More information about the station at Wikipedia
> Observer article on 6 Music at 10