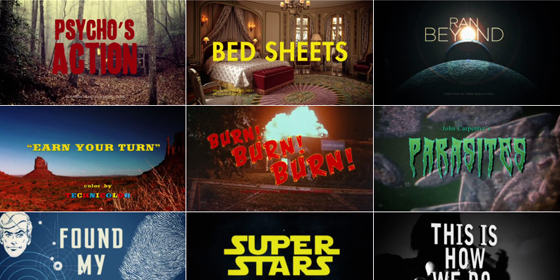 The new video from Buck 65 pays homage to notable title cards from cinema history.
Created by Travis Hopkins, Superstars Don't Love manages to cram in a lot of references into just 1 minute and 28 seconds.
Did you notice them all?
Art of the Title has a post explaining how it was put together, including some direct comparisons.
> Buck 65
> Art of the Title
> Christian Annyas' Movie Title Stills Collection