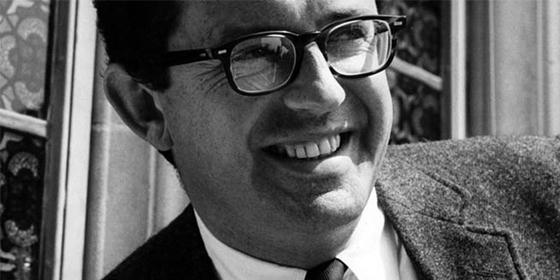 Veteran studio executive John Calley has died aged 81.
Often actors and directors (rightly) get the acclaim when a film is successful but often they need a patron and key supporter within the studio system.
For over four decades Calley performed this role, first during a golden period at Warner Bros. in the 1970s and later on in the 1990s at MGM/United Artists and then Sony Pictures.
After attending Columbia University and serving in the army, he worked at NBC in New York and from 1960 was an associate producer at Filmways Inc., where he produced films such The Loved One (1965) and Catch-22 (1970).
But it was when he joined Warner Bros. in 1969 as executive vice president in charge of production, that he presided over a a stream of indelible films, some of which rank amongst the finest to be released at a major studio.
Amongst the films he backed and oversaw the release of such films as Woodstock (1970), A Clockwork Orange (1971), Dirty Harry (1971), Deliverance (1972), Badlands (1973), Mean Streets (1973), The Exorcist (1973), Dog Day Afternoon (1975), Barry Lyndon (1975), All the President's Men (1976), Superman (1978) and Chariots of Fire (1981).
Here he talks about the time Kubrick asked him to send him some rear projection cameras so that he could give Barry Lyndon it's distinctive look:
In 1980 he signed a new deal with the studio but surprised the industry by promptly quitting and retreating to Fishers Island in Long Island Sound.
He later said that he played the commodities markets, read novels and avoided watching movies and television.
It was nearly a decade before he eventually resurfaced as a producer on films like Postcards from the Edge (1990) and The Remains of the Day (1993) he became president of MGM/United Artists in 1993.
His time there saw hits such the relaunch of the Bond franchise with Goldeneye (1995), the critically acclaimed Leaving Las Vegas (1995) and the hit comedy The Birdcage (1996).
In 1996 he became president and chief operating officer of Sony Pictures Entertainment, which had endured a turbulent time under Jon Peters and Peter Gruber, and he stayed there until 2003.
In 2009 he was awarded the Irving G. Thalberg Memorial Award by the Academy of Motion Picture Arts and Sciences.
Although he was unable to attend due to illness, he recorded these pre-taped remarks:
A longer video tribute can be seen at the Academy's site here.
> NY Times obituary
> Find out more about John Calley at Wikipedia
> Academy tribute page