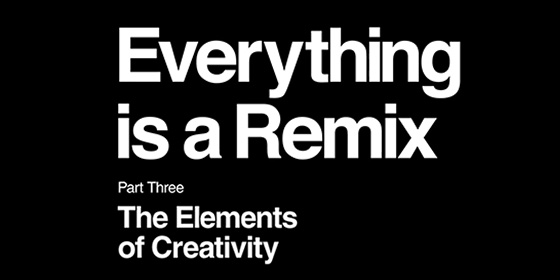 The third video essay by Kirby Ferguson in his Everything is a Remix series explores how innovations truly happen.
Titled The Elements of Creativity, it traces the evolution of the home computer and features, amongst other things, Thomas Edison, Xerox, Apple and Synecdoche, New York.
For his previous videos, check out Part 1 and Part 2.
> Kirby Ferguson at Vimeo
> Donate to the EIAR project​
> Buy the music featured in this video