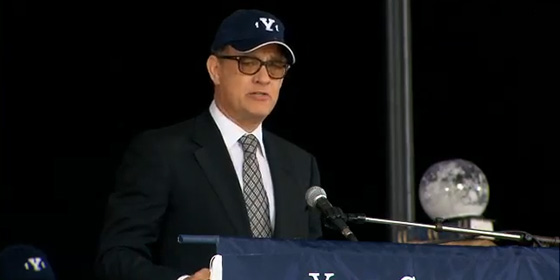 Tom Hanks recently gave the traditional Class Day speech at Yale University for the graduates of 2011.
Check out the full video below where he mentions a variety of subjects, including: the end of the world, electronic devices (he has a BlackBerry), Twitter, Rebecca Black, the state of the world, 9/11, Bosom Buddies, the vanquishing of boredom and the perpetual distractions of modern life.
A quick question for Yale graduates: what's up with the hats?
> Tom Hanks at Wikipedia
> Yale Commencement 2011