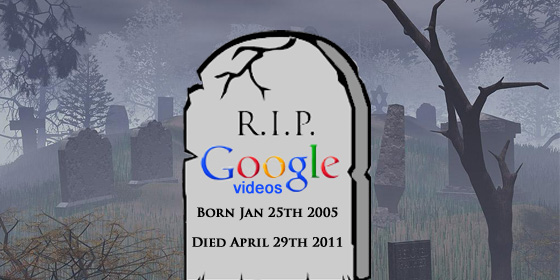 Google are closing the video site which they developed before acquiring YouTube in 2006.
At the end of this month the millions of videos on Google Videos (formerly Google Video) will no longer be available to watch.
In a recent statement quoted by Techcrunch, Google said:
On April 29, 2011, videos that have been uploaded to Google Video will no longer be available for playback. We've added a Download button to the video status page, so you can download any video content you want to save. If you don't want to download your content, you don't need to do anything. (The Download feature will be disabled after May 13, 2011.) We encourage you to move to your content to YouTube if you haven't done so already.
If you have videos on there, you can still download them until May 13th but after that the site will just become a search engine for video content but will cease to exist in its current form.
Although YouTube has outgrown and come to dominate video on the web, there were some useful things about it, notably the ability to upload long-form video.
Metafilter recently posted a list of the interesting video content on the site that will no longer be available after April 29th:
2005
2006
2007
2008
Although they are trying to back up as much as they can, some of it is well worth watching before hosted video is gone from the site.
> Google Videos
> More on the history of the site at Wikipedia