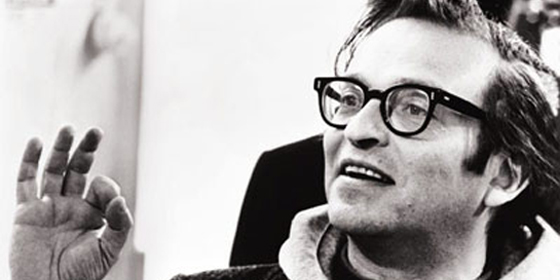 Director Sidney Lumet has died in New York at the age of 86.
He was best known for films such as 12 Angry Men (1957), Dog Day Afternoon (1975), Network (1976) and The Verdict (1982), all of which earned him Academy Award nominations for Best Director.
With over 50 films to his credit he was easily one of the most prolific directors of his era and some of his more overlooked works are well worth seeking out, especially Fail-Safe (1964),
He began directing for live television in 1950 and broke through in to features with the classic court-room drama Twelve Angry Men (1957), which starred Henry Fonda as a member of a jury deliberating over a case.
During the 1960s his output included the Cold War drama Fail-Safe (1964), military drama The Hill (1965), The Pawnbroker (1965), and Bye Bye Braverman (1969).
The 1970s was something of a golden decade for Lumet.
The dark and unjustly neglected drama The Offence (1972) was one of Sean Connery's best roles as a police officer investigating a series of murders in an English town.
Serpico (1973) was a powerful depiction of police corruption in New York city, with a great lead performance from Al Pacino.
The bank-heist drama Dog Day Afternoon (1975) immediately established itself as one of the great films of that decade and again featured Pacino in one of his most memorable roles.
Network (1976) was also an acclaimed social drama, with Peter Finch as a news anchor who becomes an instant celebrity after his memorably angry speeches connect with the disillusioned public.
Written by Paddy Chayefsky and co-starring Faye Dunaway, William Holden and Robert Duvall, its satire of television and the media is still amazingly relevant 35 years on.
After this extraordinary run of films, it would be a few years before he returned to comparable form with The Verdict (1982), a legal drama about a veteran Boston lawyer (Paul Newman) who seeks redemption in a medical malpractice case.
His output shifted from genre to genre with mixed results over the next three decades, although Prince of the City (1981), Running on Empty (1988) and Q & A (1990) are well worth revisiting.
In 2005 was the recipient of an Academy Award for Lifetime Achievement for his "brilliant services to screenwriters, performers, and the art of the motion picture."
At the age of 82, he directed the acclaimed thriller Before the Devil Knows You're Dead (2007), which starred Philip Seymour Hoffman, Ethan Hawke and Marisa Tomei.
Intriguingly, he as was a big supporter of digital filmmaking and at the New York Film Festival in 2007 sang the praises of shooting on digital over celluloid.
The New York Times reported a quote of Lumet's which serves as a fitting epitaph:
"While the goal of all movies is to entertain, the kind of film in which I believe goes one step further. It compels the spectator to examine one facet or another of his own conscience. It stimulates thought and sets the mental juices flowing."
> Sidney Lumet at the IMDb and Wikipedia
> Links and articles at MUBi