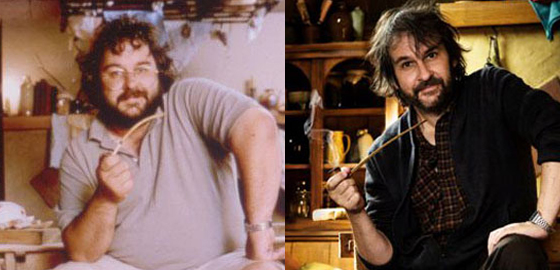 Lord of the Rings fan site The One Ring has posted two photos of director Peter Jackson, which show how the director has changed over the last 10 years.
On the left is a photo from June 2001, where Jackson posed on the set of Bag End with a pipe for 'Women's Day' magazine from June 14th 2001.
On the right is Jackson on the set of The Hobbit, which has just started shooting in New Zealand, ten years on.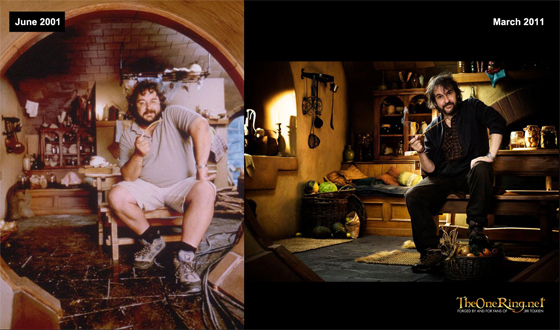 [Click here for a larger version]
> The One Ring
> The Hobbit film project at Wikipedia