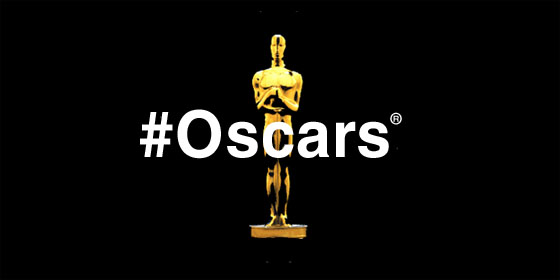 Twitter reaction to the 83rd Oscars didn't prove as popular as The Grammys or the Superbowl but there were some surprising trends.
The online social network was gauged last night by the firms Mass Relevance and TweetReach, and Techcrunch posted a data map of what was being said on the popular micro-blogging service.
Unsurprisingly, the most mentioned accounts were @TheAcademy, @JamesFranco (who was busy posting backstage all night long) but people who won such as @Trent_Reznor and @LeeUnkrich also rated highly.
Surprisingly, amongst the most re-tweeted accounts were @TheOnion and @KeithObermann, which suggests online satirical news sites and former MSNBC presenters wield a lot of clout in the online Oscar world.
It is also interesting to note that the tweets spiked when Inside Job won Best Documentary, which could have been because of the reaction to the auto-tune montage sequence, the presence of Oprah Winfrey, the anticipation of Banksy appearing on stage or Charles Ferguson's comments about Wall Street getting away with criminal activity.
Techcrunch report that the Oscar ceremony didn't spark anywhere near the same level of interest as comparable televised events like the Superbowl or The Grammys:
Davis told me that the event paled in comparison to the Super Bowl and The Grammy, where TweetReach saw 17,000 tweets in a single minute. In contrast, the spikes topped out at 12,000 at the Oscars.
Twenty Oscar-related terms (e.g. Oscars, #Oscars, Academy) were tracked as the show went out live and there were 1,269,970 tweets, 1,663,458,778 potential impressions, and 388,717 users tweeting.
Here is the data map: