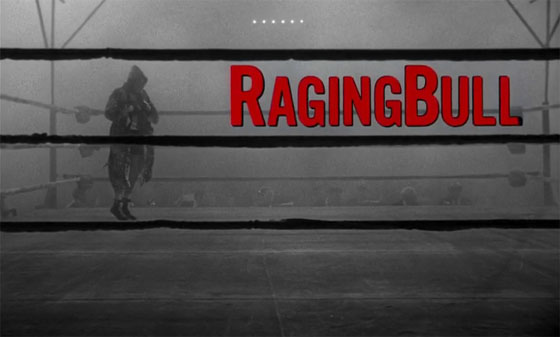 Raging Bull (20th Century Fox Home Ent.): Martin Scorsese's classic 1980 biopic of Jake La Motta is a brilliant study of a flawed man in a ruthless profession.
In the lead role Robert De Niro gives one of the greatest screen performances in cinema history and Scorsese pulls out all the stops with stunning contributions by cinematographer Michael Chapman and editor Thelma Schoonmaker.
A word of warning though, as this is essentially the same Blu-ray that came out in February 2009, featuring the same HD transfer and lossless audio track, but with four new featurettes on the bonus materials.
If you don't own the film, it is an essential purchase – but if you do, I'm not sure if the added extras are enough to justify buying it again.
The extras for this 30th Anniversary Edition are as follows: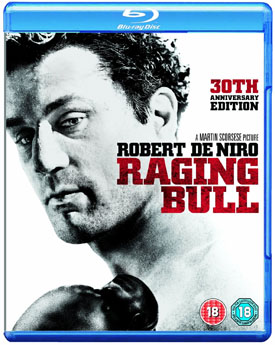 New Material
Marty and Bobby (1080p, 13:35): A series of interviews with Scorsese and DeNiro, who discuss their working relationship and how they came to make Raging Bull.
Raging Bull – Reflections on a Classic (1080p, 12:15): Four filmmakers—Kimberly Pierce (Boys Don't Cry), Richard Kelly (Donny Darko), Scott Cooper (Crazy Heart), and Neil LeBute (In the Company of Men)—discuss the impact that Raging Bull has had on their careers.
Remembering Jake (1080p, 11:04): Every month, members of the Veteran Boxers Association of New York gather together to eat, drink, and reminisce. Here, we get to drop in on one of their meetings to hear them discuss Jake LaMotta.
Marty on Film (10:30): The highlight of the disc's new features, here we get to hear Marty talk about his first experiences with cinema and his early career.
Previously Released Features
Audio Commentaries: The disc includes, count 'em, three audio commentary tracks, and all of them are worth your time. The first features Scorsese and his editor Thelma Schoonmaker, the second, a cast and crew commentary, includes Irwin Winkler, Robbie Robertson, Robert Chartoff, Theresa Saidana, John Turturro, Frank Warner, Michael Chapman, and Cis Corman, and the third—the "storytellers" track—is hosted by Mardik Martin, Paul Schrader, Jason Lustig, and Jake LaMotta himself.
Cathy Moriarty on The Tonight Show – March 27, 1981 (SD, 6:42): Watch Cathy Moriarty on Johnny Carson, promoting Raging Bull, her first real acting gig.
Raging Bull – Fight Night (SD, 1:22:32): A truly exhaustive, must-watch making-of documentary, broken conveniently into four parts, although you'll probably just want to "play all."
The Bronx Bull (SD, 27:54): A reflection on the film, featuring LaMotta, editor Thelma Schoonmaker, and several film critics.
DeNiro vs. LeMotta (SD, 3:47): Some side-by-side comparison shots and clips of DeNiro and LeMotta, showcasing Scorsese's attention to authentic detail.
LaMotta Defends Title (SD, 1:00): A short vintage MovieTone newsreel.
Original Theatrical Trailer (1080p, 2:09)
> Buy Raging Bull on Blu-ray or DVD from Amazon UK
> Find out more about Raging Bull at Wikipedia