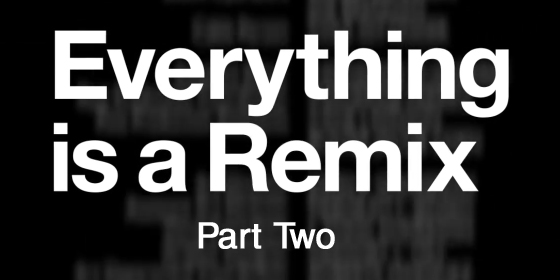 Using archive clips and inventive graphics this video essay by Kirby Ferguson shows how different movies influence one another.
There is a particular focus on Avatar (2009), Star Wars (1977) and Kill Bill (2003/04).
Everything is a Remix Part 2 from Kirby Ferguson on Vimeo.
By the way, notice the use of Clementine's Loop at the beginning, a piece of music by Jon Brion which pops up in the first three films by Paul Thomas Anderson.
> Kirby Ferguson at Vimeo
> Everything is a Remix Part 1