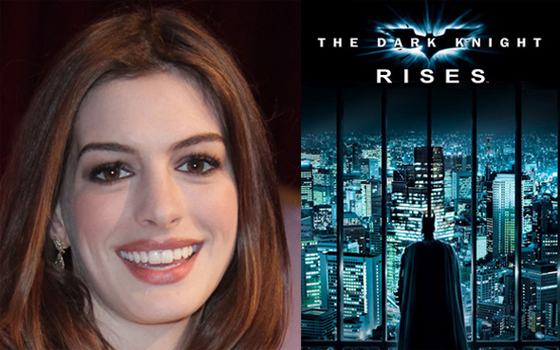 Warner Bros have announced that Anne Hathaway has been cast as Catwoman in The Dark Knight Rises.
The studio also revealed which that Tom Hardy will play Bane, the chemically created villain who first appeared in the DC comics in the early 1990s.
Director Christopher Nolan said in a statement:
"I am thrilled to have the opportunity to work with Anne Hathaway, who will be a fantastic addition to our ensemble as we complete our story. I am delighted to be working with Tom again and excited to watch him bring to life our new interpretation of one of Batman's most formidable enemies"
Apparently Nolan and his writing partners Jonathan Nolan and David S. Goyer have been loosely inspired by the storyline from Batman: Year One by Frank Miller and David Mazzucchelli, asking "What if the story continued?".
Filming reportedly starts in May and – like The Dark Knight – will feature sequences shot on IMAX cameras and won't be done in 3D.
The Dark Knight Rises is scheduled to open on July 20th 2012
> The Dark Knight Rises at the IMDb
> Anne Hathaway at Wikipedia