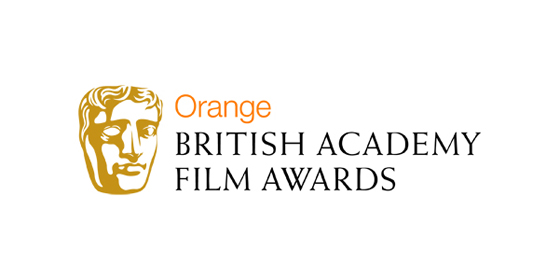 Earlier this morning the BAFTA nominations were announced and The King's Speech leads the way with 14 nominations.
It seems highly likely that Tom Hooper's film is going to sweep the board this year, partly due to the built-in British bias of the awards and the fact that it is a special film that appeals to critics and audiences alike.
BAFTA loves the opportunity to vote for its own, but before parts of the British media start gushing too loudly we should remember that both the BBC and Film 4 turned the project down.
The full list actually feels like what the Oscar nominations will be with The Social Network, Black Swan, True Grit and Inception getting nominations in key categories.
As to what this means for the Oscars, it is worth noting that Hailee Steinfeld has been nominated in the Lead Actress category for True Grit (technically correct, but will Academy voters do likewise for someone so young?) and Annette Benning and Julianne Moore have both been nominated for lead in The Kids Are Alright.
As for some glaring omissions, check out the absence of Winter's Bone from Best Actress and Adapted Screenplay, The Social Network from Original Music, Tron: Legacy from Visual Effects and The Illusionist from Animated Film.
All of which seem to point to the flaws in the BAFTA voting system whose differences to the Academy system sometimes lets odd choices slip through.
With that in mind here is the full list:
BAFTA NOMINEES
BEST FILM
Black Swan
Inception
The King's Speech
The Social Network
True Grit
OUTSTANDING BRITISH FILM
127 Hours
Another Year
Four Lions
The King's Speech
Made In Dagenham
OUTSTANDING DEBUT BY A BRITISH WRITER, DIRECTOR OR PRODUCER
The Arbor: Clio Barnard (director), Tracy O'Riordan (producer)
Exit Through The Gift Shop: Banksy (director), Jaimie D'Cruz (producer)
Four Lions: Chris Morris (director/writer)
Monsters: Gareth Edwards (director/writer)
Skeletons: Nick Whitfield (director/writer)
DIRECTOR
127 Hours, Danny Boyle
Black Swan, Darren Aronofsky
Inception, Christopher Nolan
The King's Speech, Tom Hooper
The Social Network, David Fincher
ORIGINAL SCREENPLAY
Black Swan
The Fighter
Inception
The Kids Are All Right
The King's Speech
ADAPTED SCREENPLAY
127 Hours
The Girl With The Dragon Tattoo
The Social Network
Toy Story 3
True Grit
FILM NOT IN THE ENGLISH LANGUAGE
Biutiful
The Girl With The Dragon Tattoo
I Am Love
Of Gods And Men
The Secret In Their Eyes
ANIMATED FILM
Despicable Me
How To Train Your Dragon
Toy Story 3
LEADING ACTOR
Javier Bardem, Biutiful
Jeff Bridges, True Grit
Jesse Eisenberg, The Social Network
Colin Firth, The King's Speech
James Franco, 127 Hours
LEADING ACTRESS
Annette Bening, The Kids Are All Right
Julianne Moore, The Kids Are All Right
Natalie Portman, Black Swan
Noomi Rapace, The Girl With The Dragon Tattoo
Hailee Steinfeld, True Grit
SUPPORTING ACTOR
Christian Bale, The Fighter
Andrew Garfield, The Social Network
Pete Postlethwaite, The Town
Mark Ruffalo, The Kids Are All Right
Geoffrey Rush, The King's Speech
SUPPORTING ACTRESS
Amy Adams, The Fighter
Helena Bonham Carter, The King's Speech
Barbara Hershey, Black Swan
Lesley Manville, Another Year
Miranda Richardson, Made in Dagenham
ORIGINAL MUSIC
127 Hours
Alice In Wonderland
How To Train Your Dragon
Inception
The King's Speech
CINEMATOGRAPHY
127 Hours
Black Swan
Inception
The King's Speech
True Grit
EDITING
127 Hours
Black Swan
Inception
The King's Speech
The Social Network
PRODUCTION DESIGN
Alice In Wonderland
Black Swan
Inception
The King's Speech
True Grit
COSTUME DESIGN
Alice In Wonderland
Black Swan
The King's Speech
Made In Dagenham
True Grit
SOUND
127 Hours
Black Swan
Inception
The King's Speech
True Grit
SPECIAL VISUAL EFFECTS
Alice In Wonderland
Black Swan
Harry Potter And The Deathly Hallows Part 1
Inception
Toy Story 3
MAKE UP AND HAIR
Alice In Wonderland
Black Swan
Harry Potter And The Deathly Hallows Part 1
The King's Speech
Made In Dagenham
SHORT ANIMATION
The Eagleman Stag
Matter Fisher
Thursday
SHORT FILM
Connect
Lin
Rite
Turning
Until The River Runs Red
THE ORANGE WEDNESDAYS RISING STAR AWARD
(voted for by the public)
Gemma Arterton
Andrew Garfield
Tom Hardy
Aaron Johnson
Emma Stone
> BAFTA
> Awards season coverage at In Contention and Awards Daily